so, the new latticeware i've been working on went really well.
www.handmadeheaven.biz/page21.htm
the first one was a bowl called Sugar & Spice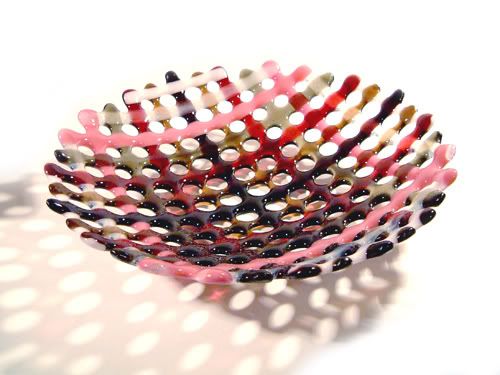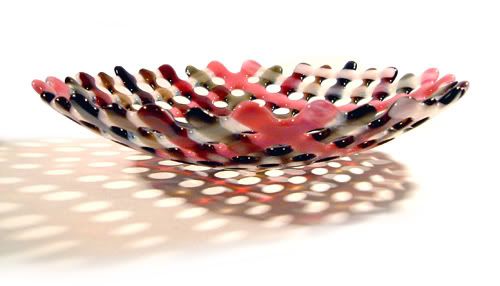 it's sold and will be on its way to belgium after this weekend's home & garden show @ cheltenham racecourse 5/6/7th may as a display model for commissions. i also have another commission from this in browns/cream/burgundy so no rest for me!
then, of course, i had to make coasters! they worked really well.
and this bowl (still flat here), Viridian, is cooling in the kiln. i have a black/white/grey one ready to fire tonight.

i also made up a test on the suggestion my friend made, so in her honour, here's a tishtash splishsplash swizzlestick! lol! this one's Emerald City . i think they're great fun (bit of a random test colour scheme tho!)