I met lots of lovely 'crafty' folk at the show last weekend, which is one of my favourite parts of a fair - talking to like-minded people. My next-door-neighbour on Saturday was
Annette Yoosefinejad
of
WildScarlet.com
. I particularly loved her czech disc bead jewellery: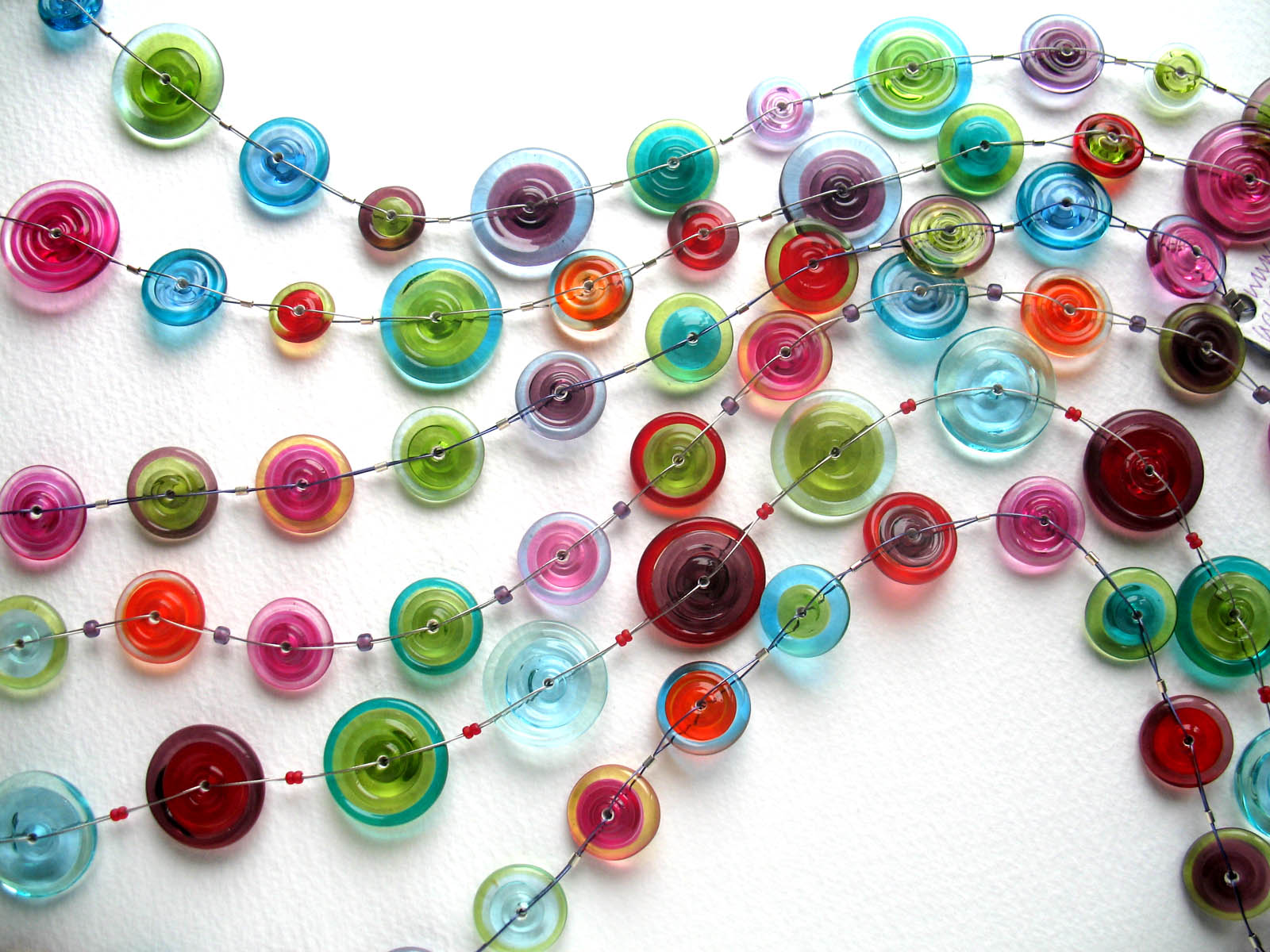 Do check out her
website
. I'm all for supporting friendly, talented people's work I admire. (I think she upset Tash when she bought my 'Cherry Mint Trifle' coaster duo though!)
My neighbour on Sunday was Laura Kent of Silvercat Design and her chatty husband. They were a lovely young and fun couple who I enjoyed chatting to. Laura had a really great display of bracelets and necklaces:
I also came over all generous and gave her two necklace stands which I bought a while back but haven't found a use for. She had the same design in a smaller earring size so I thought she might be able to use them in her next show. :)
Someone else who deserves a mention is Charmaine Bartram. Her stunning fashion designs were incredible. Tash got drawn over to her stall and made a few purchases. I'm jealous - it's an amazing style but I'm too chicken to wear it! Her website is well worth a visit. There's some fab photography and really inspirational work. It was great to see someone with something very different to offer.